During the past week, analysts focused on significant events from the previous year, including the unrest in Karakalpakstan and clashes at the Tajik-Kyrgyz border. Additionally, a study aiming to enhance connectivity between Central Asia and Europe was published, it was reported that the number of weekly flights between Astana and London will increase, and an incident between Tajik and local students in Russia made it to the headlines.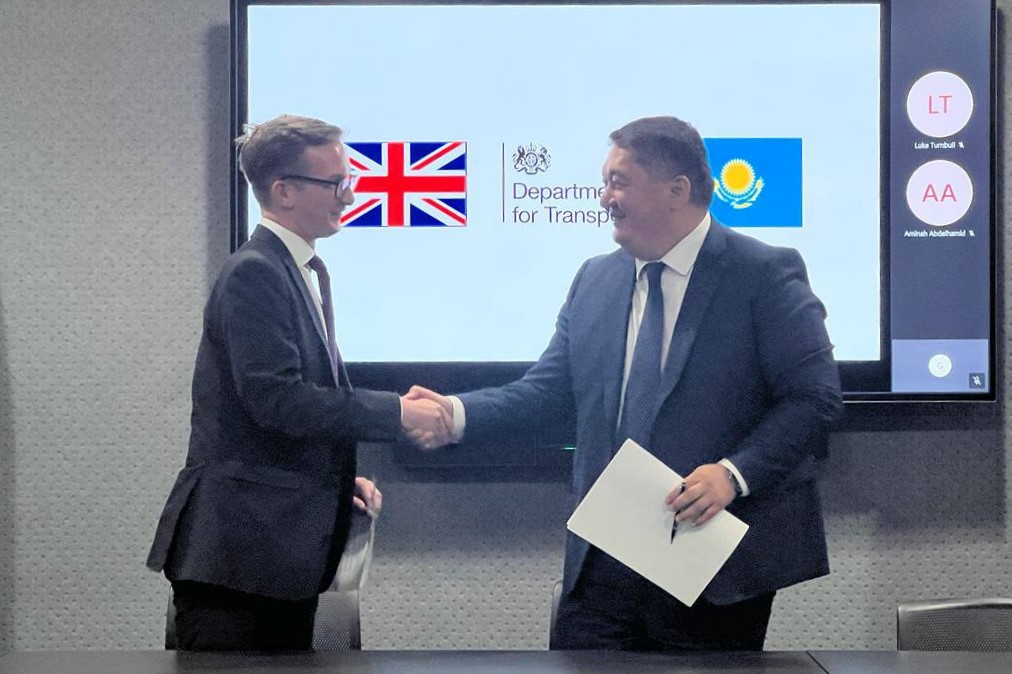 Civil Aviation Authorities of Kazakhstan & UK meet in London. Source: Civil Aviation Committee
An in-depth analysis of Karakalpak activism was published by the Diplomat on Monday. The article discussed the implications of Uzbekistan's new Constitution and the trials of individuals involved in last year's unrest. Activists who fled abroad face challenges returning to Uzbekistan, and there are concerns among those based in Kazakhstan about possible extradition to Uzbekistan where they have been sentenced.
Over the weekend, the European Commission released preliminary findings from the study on "Sustainable Transport Connections between Europe and Central Asia" (Astana Times). The study aims to identify a sustainable transport network linking the five Central Asian countries with the EU's extended Transport Network and proposes key actions for network development. Consultations with stakeholders, government authorities, associations, EU delegations, and relevant international organizations led to recommended actions along the Central Trans-Caspian Network, which present potential investment opportunities. The final report will be published and circulated by the end of June.
During discussions held in London on May 24-25, the aviation authorities of Kazakhstan and the United Kingdom agreed to expand flight operations, including the establishment of a direct route between their capitals (Qaz Monitor). Air Astana, the national carrier of Kazakhstan, will increase its flights to London from five to seven per week by the end of this year. The negotiations, led by Talgat Lastayev and Jeff Bevan, focused on renewing the expiring terms for Air Astana's temporary flights between Almaty and London, which were set to expire on June 15.
In other news, the Tajik Foreign Ministry summoned the Russian ambassador to Dushanbe following reports of detentions and beatings of Tajik students in Komsomolsk-on-Amur, Russia (Moscow Times). The Tajik envoy for human rights reported the harsh treatment of approximately 100 students, some of whom required hospitalization. The university, however, stated that only four Tajik students were arrested for obstructing law enforcement.