This past week, media outlets paid attention to ADB's forecasts for Turkmenistan's economic growth, Kazakhstan's relations with the oil majors operating in some of the world's largest oil fields, and Russia – Kyrgyzstan establishing a unified air defense system.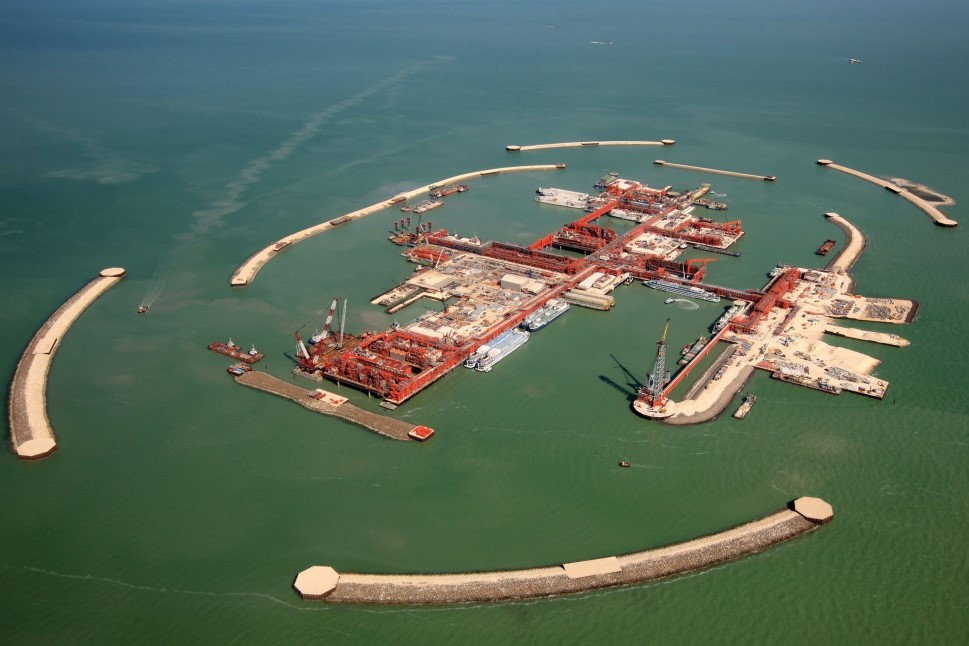 Kashagan Offshore Oil Field Project. Source: Astana Times
At the beginning of this week, the Asian Development Bank (ADB) published its latest forecasts for Turkmenistan's GDP growth to be the highest in Central Asia in 2023, at 6.5%, up from an earlier forecast of 5.8% in September 2022 (The Silk Road Briefing, Business Turkmenistan). This increase will likely be due to energy exports, notably natural gas for a higher price than usual, which was also the case in 2022. But Turkmenistan is also gaining importance in international trade, with projects such as The International North-South Transport Corridor or even the China-Kyrgyzstan-Uzbekistan railway that will open further opportunities for Turkmenistan as a transit hub to Europe and India. It was reported earlier that the European Bank for Reconstruction and Development (EBRD) expects Central Asian economies to grow by 4.9% in 2023 and 5.4% in 2024, the strongest growth among the regions where the bank is active (Business Turkmenistan).
On Tuesday, Kazakh authorities announced to be engaged in yet another dispute with oil majors over the sharing of profits coming from the Kashagan and Karachaganak oil fields (Reuters). Both projects are covered by production-sharing agreements stipulating that companies can deduct certain costs from income before splitting it with the government. It is the deduction of these costs ($13 billion for Kashagan and $3.5 billion for Karachaganak) that originated these new lawsuits. Reportedly, the government has appointed arbitrators to oversee the Kashagan and Karachaganak cases in Geneva and Stockholm, respectively (Bloomberg). Meanwhile, the Ministry of Ecology and Natural Resources of the Republic of Kazakhstan has also filed a lawsuit against NCOC for US$5.1 billion in fines for environmental pollution, particularly in the Atyrau region (Petro Council).
Elsewhere, Russian Prime Minister Mikhail Mishustin approved an agreement on the establishment of a common regional air defense system with Kyrgyzstan this week (TASS, 24.Kg). Earlier, Russia had implemented a similar agreement with the republics of Kazakhstan (2013), Armenia (2015), Belarus (2016), and Tajikistan (2021). Although the association between the two countries will remain part of the larger CIS air defense system, it allows for rapid response and will intensify military and military-technical cooperation between Bishkek and Moscow.