This past week, while Nowruz was being celebrated throughout Central Asia, the results of the Majlis elections in Kazakhstan were published, a few earthquakes shook the region, especially Tajikistan on March 23rd, an extradited former FSB officer was sentenced in Russia, and Human Rights Watch urged Belarus not to give out an opposition figure to Tajik authorities.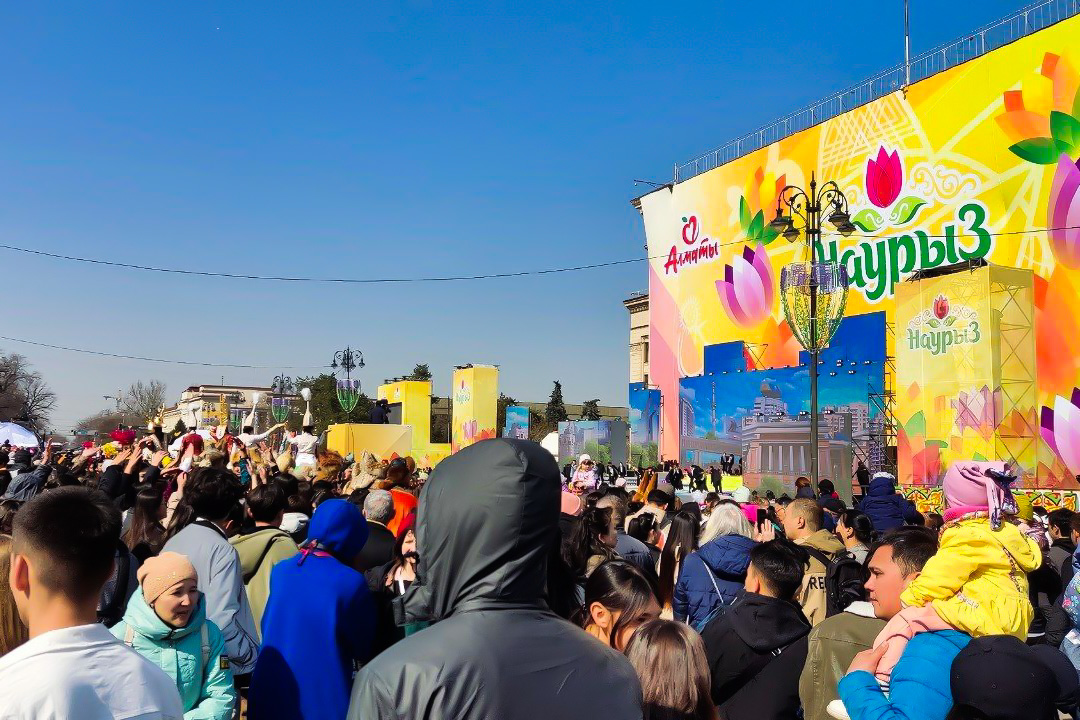 Nowruz in Almaty. Credit: CCASC
One of the major events of the week was the results of the Majlis elections in Kazakhstan. Despite the addition of two registered parties and 29 seats designated for the winners of single-mandate districts, the nationwide turnout remained quite low (54%), particularly in Almaty (26%) (The Diplomat). Kazakhstan's ruling party, Amanat (formerly Nur Otan), received 53.9 percent of the ballots, followed by Auyl (rural-oriented party) with 10.9 percent. 8.59 percent went to the newly registered Respublika Party, 6.8 percent to the People's Party of Kazakhstan (PPK), 8.41 percent to Ak Zhol (business-focused party), and 5.2 percent went to the National Social and Democratic Party (OSDP) which had boycotted the previous parliamentary election in 2021. Amanat will likely end up with 60 seats, instead of the 78 it held among the elected seats in the previous parliament. This could hardly be considered a setback, as the other parties are also considered pro-government and are not likely to vigorously challenge Amanat.
In terms of transparency and inclusiveness, many observers like the Commonwealth of Independent States appreciated the increased competition with self-nominated candidates, more choices for voters, and the freedom to campaign as well as the overall smooth organization of the elections. However, the OSCE and others had to acknowledge that some political groups continued to be prevented from participating in elections and that further legislative work will provide steadier bases for democratic elections.
On Tuesday, while the young journal International Politics and Society (IPS) published an interesting analysis on the probability to see Europe compensate for the lack of Russian supplies with the hydrocarbon-rich Central Asia, Human Rights Watch issued a joint statement to prevent Belarus to extradite Nizomiddin Nasriddinov (Tajik activist) to his home country. Advocating for democratic reforms in Tajikistan since 2011, Nasriddinov moved to Germany in 2015. He was apprehended in January by Belarusian authorities, who plan to extradite him to Tajikistan. Human rights organizations warn that Nasriddinov risks arbitrary detention and torture.
While the earthquake that struck Afghanistan was largely felt throughout Central Asia after the Nowruz celebrations, two others caused significant damage in Tajikistan. According to an RFE article, approximately 300 houses were damaged by the earthquake and more than 100 heads of livestock perished. There are no reported casualties. Each year, hundreds of earthquakes are registered in Tajikistan, often causing deadly mudslides or snow avalanches.
On Friday, Mikhail Zhilin, a former FSB officer of 18 years from Novosibirsk who had crossed the border into Kazakhstan back in September with the intention of seeking asylum was sentenced to 6 1/2 years in prison (RBK). Having crossed the border without a passport, Kazakhstan's authorities arrested and charged him with illegal border crossing and deported him to Russia in late December, where he was already on a wanted list. While Kazakhstan currently hosts thousands of Russian citizens evading mobilization, Astana stated that those put on the international wanted list at home would be extradited.