This past week, the US Secretary of State Antony Blinken participated in bilateral meetings with Kazakh and Uzbek officials, as well as C5+1 meetings gathering representatives from all Central Asian states. Meanwhile, Russia tried to secure Turkmenistan's cooperation in gas exportation, and another hundred million dollars were allocated to the light rail transit system in Astana, while in Uzbekistan, teenagers and pop stars got scolded for "immoral behavior".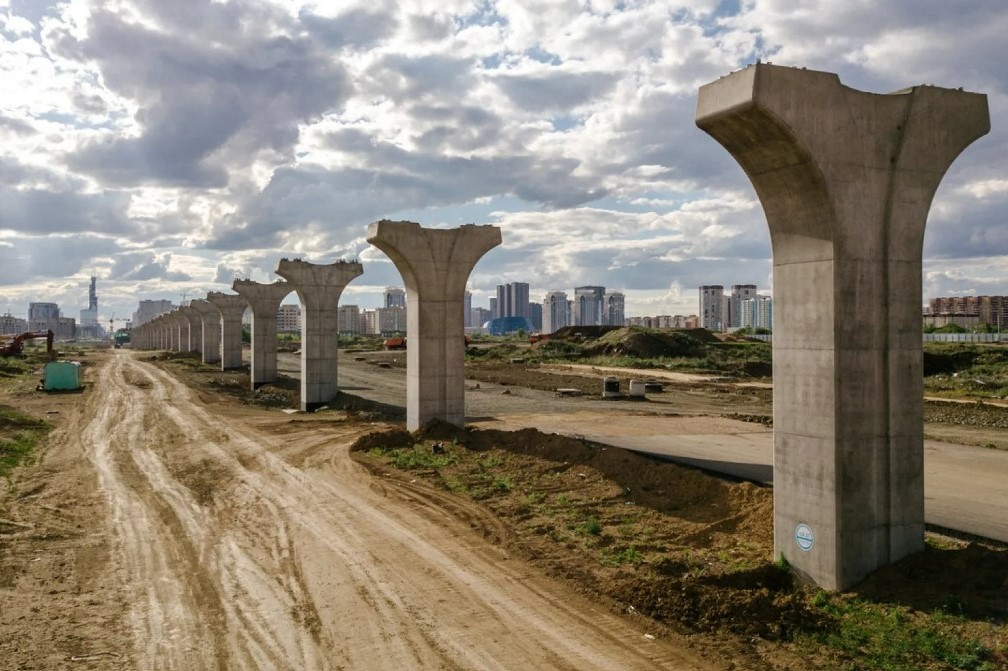 Astana LRT. Image source: Qaz Monitor
Most of the media attention this week was focused on Secretary of State Antony Blinken's trip to Kazakhstan, Uzbekistan, and India (Reuters). The C5+1 meeting –which gathered the Foreign Ministers of the 5 Central Asian states– seems to have revolved around the strengthening of the cooperation with the US and the "decoupling" of certain aspects of the Central Asian economy from Russia, amid West-driven sanctions. Apart from Russia, the reactions seemed quite positive, especially compared to the visit of Blinken's predecessor. For his assertion on China's repressions in Xinjiang, Mike Pompeo had been lightly reprimanded by Uzbekistan's then-foreign minister, Abdulaziz Komilov, who wished to avoid becoming embroiled in a political conflict between larger powers. Antony Blinken's journey came to an end at the G20 summit in New Delhi, where he met with Russian Foreign Minister Sergey Lavrov for the first time since the beginning of the war in Ukraine.
To highlight the economic stakes at play in the region, Radio Free Europe published a story on Monday recounting Gazprom chief Alexey Miller's February 15 visit to Ashgabat. With Russia's gas imports from Turkmenistan increasing significantly, Turkmenistan is weighing the benefits and challenges of supporting the construction of a Trans-Caspian Gas Pipeline or a corridor from Russia to Iran, India, and Pakistan. Simultaneously, the Silk Road Briefing also reminded us on Friday of the difficulties encountered by the Middle Corridor project.
On Tuesday, Marat Karabayev, Kazakh Minister in charge of infrastructure, stated that an additional budget of 112 million dollars has been allocated to the construction of the light rail transit system in Astana– an occasion for Eurasianet to make a quick recap of the troubled project. The most significant assessment of the project came from President Kassym-Jomart Tokayev who says that "the project was mistaken from the outset" as the daily passenger flow might have been overestimated. "And it is a project with a strong whiff of corruption", Tokayev added, yet still admitting that abandoning it would prove costlier. Therefore, the LRT should – according to schedule – be finished by the end of next year.
Last but not least, Uzbekistan's officials deemed it necessary to take action and remind everyone of certain national norms twice in the last few days. First, pop singer Kaniza lost her performing license for wearing an "immoral outfit" (RFE). According to a controversial set of rules issued in 2018, performers are not permitted to show tattoos, wear skimpy outfits, or perform inappropriate dance moves. Similarly, the Tashkent city department of public education ruled that a TikTok parody violated "national traditions" (Eurasianet). The social media app is frequently blocked in the country.