This week, the Kazakh president Tokayev pledged to limit his power in a "gradual" manner, a promise not likely to be kept according to experts, Serdar Berdymukhamedov, son of former president Gurbanguly Berdymukhamedov, was inaugurated as president of Turkmenistan, and Russia and Kazakhstan agreed to increase oil exports to China.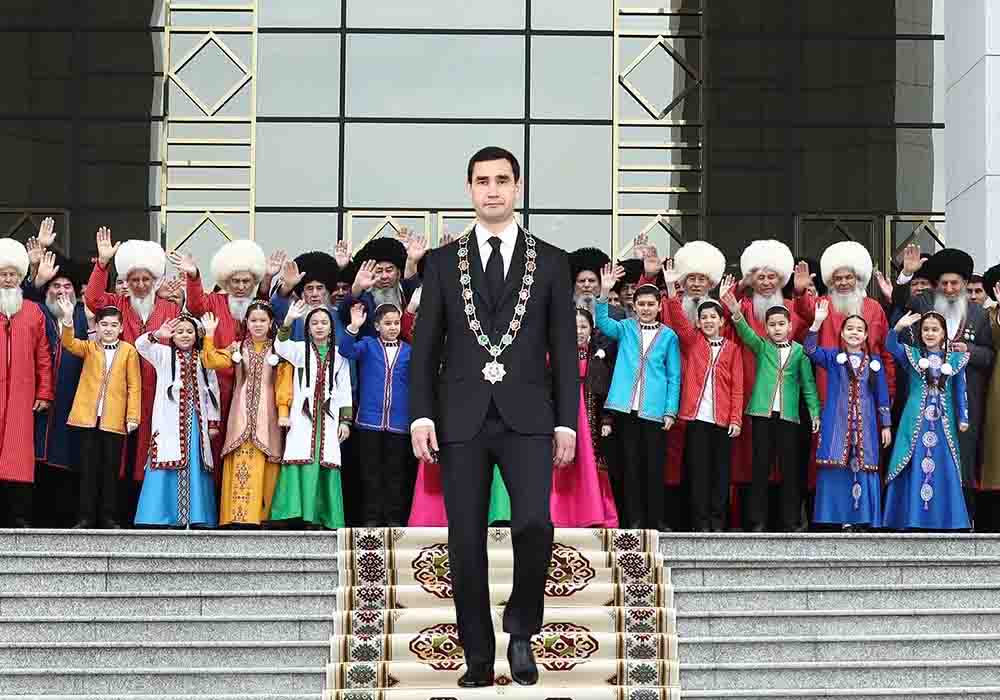 Image source: State Media, via Eurasianet.org
Kazakh president Kassym Jomart Tokayev has promised to limit presidential powers in the country (RFE/RL). In a televised address, Tokayev pledged to end the "Super-Presidency" by, among other things, amending the Kazakh constitution so that the president could no longer overrule decrees issued by regional governors. However, experts remain skeptical as the office will still hold substantial powers such as dismissing governors at will. Thus the 'core' of the authoritarian regime would be preserved. The promises are viewed as lip service designed to prevent more protests on the scale of those that occurred in January and shook the Central Asian republic, especially as the country's economy and currency suffer in the wake of wide-ranging sanctions imposed on Russia, its largest trading partner.
Elsewhere, Serdar Berdymukhamedov was inaugurated as Turkmenistan's third president (Eurasianet). Son of the outgoing president Gurbanguly Berdymukhamedov, Serdar, pledged to continue his father's policy of neutrality. The inauguration was marked with elaborate ceremonies, some mandated by the law.
In other news, Russia and Kazakhstan agreed to increase oil exports to China (Reuters). The two countries are some of the largest oil exporters to China, whose energy demand has been increasing alongside its economic growth, and both of them heavily depend on oil revenue. However, there may be hiccups in the plan as the Russian platforms in the Caspian Pipeline Consortium (CPC) are due for maintenance in the aftermath of seasonal storms in the Caspian Sea.