This week, the Taliban have reportedly created new battalions in Northern Afghanistan, worrying neighboring countries, especially Tajikistan, the data uncovered by local journalists points to up to $60 billions' worth of goods smuggled through the Sino-Kyrgyz border in the past 20 years, Turkmenistan, encouraged by Kazakhstan, has been contemplating building a new industrial processing facility near the Afghan border, and Kazakhstan has reportedly continued its war against smuggling with 8 criminal and 24 administrative cases launched.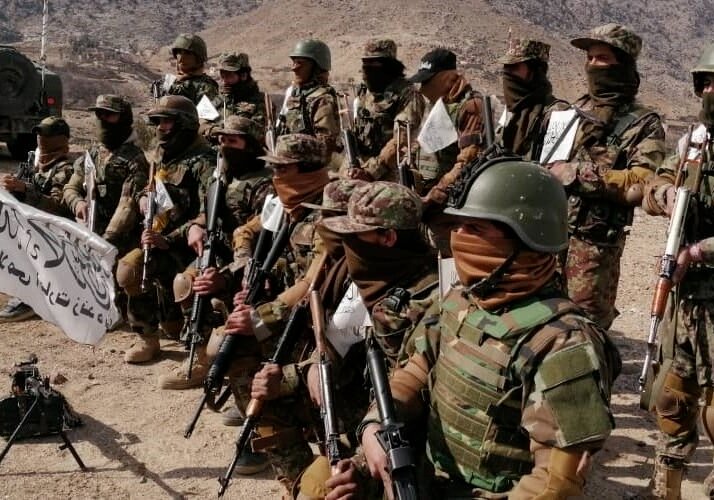 Image source: Bakhtar News Agency
Approximately 4,400 new troops have been deployed in three new battalions launched by the Taliban government in northern Afghan provinces (RFE/RL). This development clearly worries Tajikistan as it has condemned such deployments, citing potential risks to Central Asian security. The main concern for Central Asian countries bordering Afghanistan is that these troops may be used to infiltrate their countries. This scenario is, however, unlikely, as many military experts believe the war-weary Taliban does not seek new conflicts and is instead focusing on domestic order. The said order is further complicated by the growing economic destitution of the Taliban Afghanistan as its foreign assets remain frozen and famine is breaking out across the country.
Eurasianet has cited a Kyrgyz news outlet Kaktus reporting that up to $60 billion worth of goods have been smuggled into Kyrgyzstan through the border with China. This calculation is based on analyzing WTO and International Trade Center's (ITC) records of bilateral trade activities from 2001 to 2020.
Similarly, Kazakhstan is cracking down further on smuggling as 8 criminal cases and 24 administrative cases are being pursued by the Financial Monitoring Agency (inform.kz). Along with Kyrgyz and Kazakh reports of widespread smuggling operations, this highlights the porous nature of the Sino-Central Asian border when it comes to goods.
In other news, it is being reported that Turkmenistan is weighing plans for the development of a new industrial processing complex in the border region with Afghanistan (Silk Road Briefing). The development of the complex was suggested by Kazakh delegates on February 15th. The logic behind building the complex near the Afghan border is that it will have ready access to rail and road infrastructure, linking it to Russia, China, India among other countries.