Power blackouts were reported in Kazakhstan, Uzbekistan, and Kyrgyzstan. The cause of the blackouts was narrowed down to the disconnection of the southern grid from the power plants in northern Kazakhstan and Russia. Chinese President Xi Jinping pledged $500 million in aid to Central Asian countries (Kazakhstan, Uzbekistan, Kyrgyzstan, Turkmenistan, and Tajikistan) during a virtual meeting with the representatives of the five states, and in a similar meeting hosted by India, the same five Central Asian countries and India pledged to create a joint task-group to deliver aid to Afghanistan.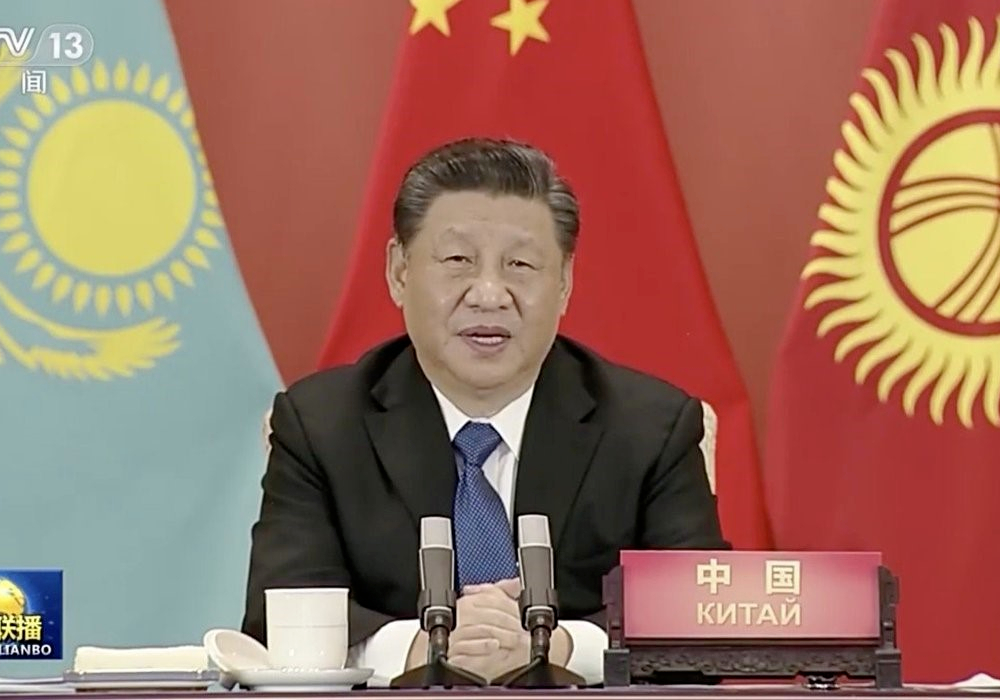 Image source: CCTV
Power blackouts hit major cities across southern Kazakhstan, Uzbekistan, and Kyrgyzstan (Reuters, The Diplomat). On the 24th of January the link between the southern power grid of southern Kazakhstan, Uzbekistan and Kyrgyzstan was severed from the power grid of northern Kazakhstan and Russia (and the power plants therein) due to "emergency imbalances" according to grid operator KEGOC. None of the power plants in the affected regions reported any such imbalances. The blackouts, and additional strain on the power grid, have partially been blamed on cryptocurrency miners as Kazakhstan ranks 3rd top cryptocurrency producer in the world. To address this, the Kazakhstani government has reportedly started to cut power to cryptocurrency miners periodically.
Chinese President Xi Jinping pledged $500 million in aid to Central Asian countries (SCMP, RFE/RL, Eurasianet). In an online summit on the 25th of January with the representatives from Kazakhstan, Kyrgyzstan, Uzbekistan, Turkmenistan and Tajikistan, President Xi pledged aid so that these countries could "walk their own paths". This pledge came alongside condemnation of "using human rights as an excuse to intervene in domestic politics". These remarks come after violent anti-government protests hit neighboring Kazakhstan, with a subsequent crackdown on dissent by the authorities which involved Russian troops being sent to Almaty, the largest city in Kazakhstan (Eurasianet). The CCP has long maintained strong beliefs in State Sovereignty and disdain for the "Right to Protect", a principle that violations of human rights necessitate foreign intervention.
In a similar move, Indian PM Modi gathered a summit with the five Central Asian states on the 27th of January (RFE/RL, Washington Post). There, the delegates of the six attending states discussed issues of trade, security and cooperation, among other things. Furthermore, the statement issued by the Indian Foreign Ministry reaffirmed a "strong support for a peaceful, secure and stable Afghanistan with a truly representative and inclusive government". These two summits mirror each other both in timing and content and reflect a rivalry between India and China for influence in Central Asia. The latter, most notably, uses the BRI as its main vehicle of influence while the former lacks a similar initiative at the present moment.