This week, Chinese media reported on the meeting of the Eurasian Intergovernmental Council, the competition of the "Chinese Spring Festival Quiz" held at Abylkas Saginov Karaganda Technical University in Kazakhstan, Uzbekistan's foreign trade statistics, and Kazakhstan's humanitarian aid to Türkiye.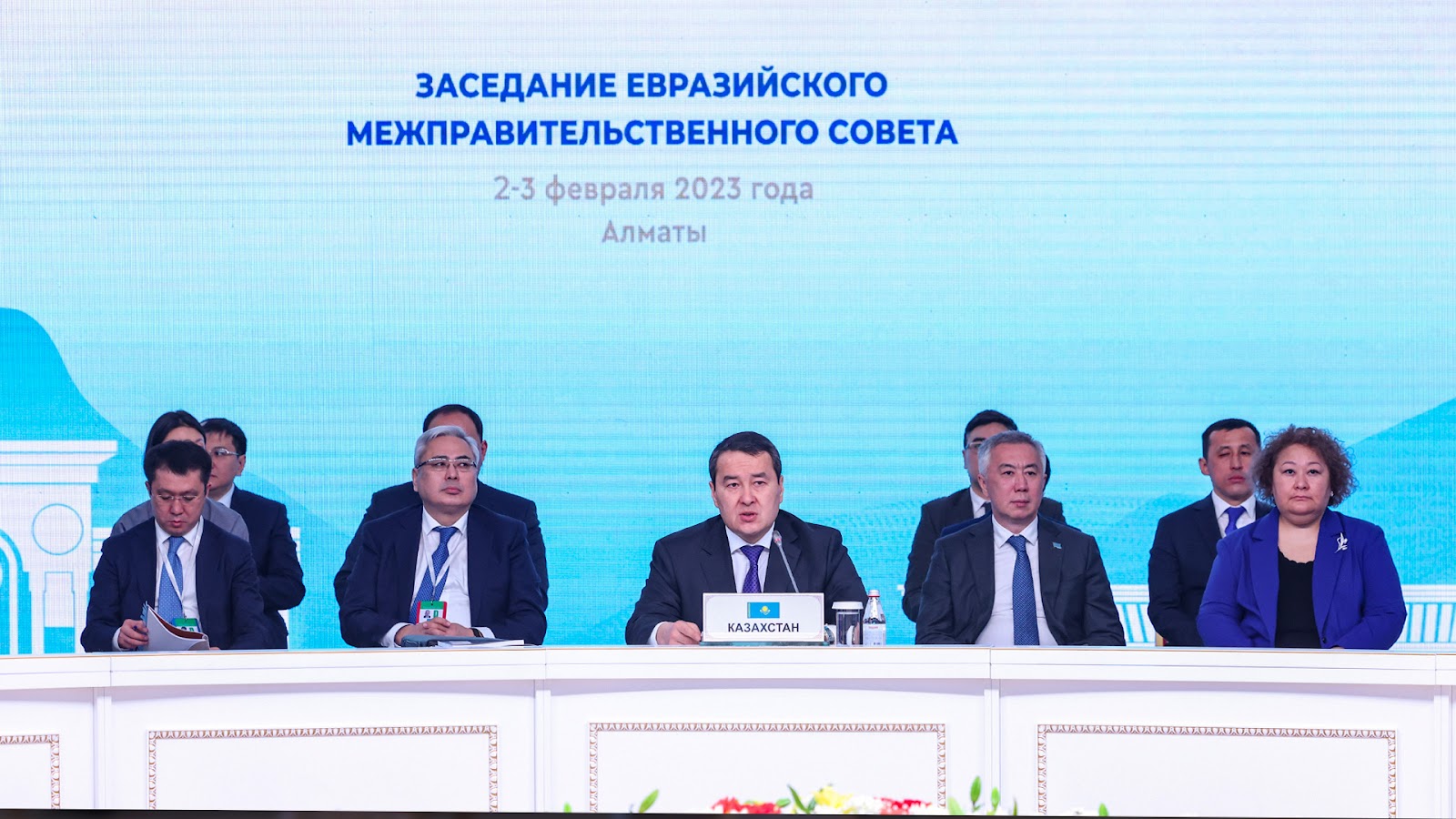 Image source: Primeminister.kz
On February 3, the meeting of the Eurasian Intergovernmental Council was held in Almaty, Kazakhstan. (Chinanews) The heads of delegations discussed current Eurasian integration issues such as the operation of the EAEU internal market, financing industrial cooperation, developing the agricultural complex, and technical regulation and cooperation in the energy sector. The digital agenda received special attention, with a focus on improving the union's integrated information system. According to Alikhan Smailov, the EAEU's industrial output in 2022 will be $1.5 trillion. Smailov went on to say that the Eurasian integration potential is not being fully realized, urging a greater focus on the practical implementation of the measures, EAEU development strategy until 2025, and EAEU treaty, particularly on eliminating barriers to mutual trade.
On February 4, the Confucius Institute of Abylkas Saginov Karaganda Technical University in Kazakhstan held a competition of "Chinese Spring Festival Quiz". (Chinaqw) The competition was divided into three sections: Chinese expressions with Chinese Spring Festival pictures, Chinese Spring Festival knowledge quiz, and Chinese talent show. The Confucius Institute took advantage of the opportunity to host a number of activities to commemorate the traditional Chinese Spring Festival. The event's goal was to promote learning through competition and to increase Kazakhstani students' motivation to learn about Chinese culture. In addition, a tea break was scheduled during the competition, and Confucius Institute teachers provided participants with on-the-spot traditional Chinese cultural knowledge.
On February 8, Uzbekistan's Statistics Agency revealed that Uzbekistan's foreign trade turnover has increased by 18.6 percent year-on-year to 50 billion U.S. dollars in 2022. (Eastmoney) As per data, Uzbek exports totaled 19.3 billion dollars in 2022, while imports totaled 30.7 billion dollars. According to the agency, the country's foreign trade turnover stood at 42.2 billion dollars in 2021.
On February 8, the President of Kazakhstan Tokayev paid a visit to the Turkish Embassy in Kazakhstan and expressed condolences and support for the fraternal people in the aftermath of the devastating earthquake in the country's southeast. (Sohu) President Tokayev also directed his government to allocate US$1 million to expand Kazakhstan's urgent aid to earthquake victims in Türkiye. On February 7, the first jet carrying a team of 41 search and rescue personnel, an emergency medical team, and special equipment from Kazakhstan landed in Gaziantep in Türkiye's southeast. The rescue team was divided into two groups, each of which performed an important search and rescue operation. In total, 100 Kazakhstani rescuers are on the ground in Türkiye.