Chinese-Central Asian relations continue to be approached by Academia as a dynamic field given its strategic content and the relevance of its possible outcomes. Through August, from all the diverse academic production on such a theme, some aspects can be highlighted as the main trends analyzed by authors, such as (i) China's foreign policy strategy towards Central Asia; (ii) the Chinese interests in the regions; and (iii) the main actors involved on Central Asia and their relevance for the Chinese goals.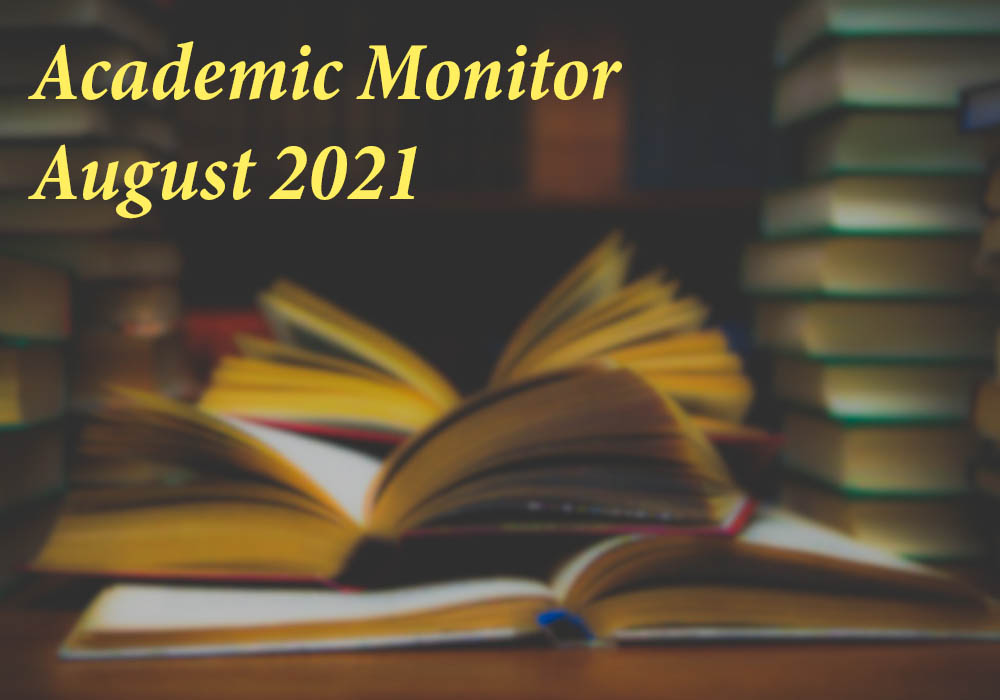 China's pursuit to secure its national interests towards Central Asia has been mainly guaranteed by the establishment of bilateral relations between Beijing and regional actors. In this sense, as mentioned by Mehdi Fakheri, the Chinese at the same time use regional arrangements and initiatives to encourage Central Asian governments to participate and cooperate in regional political and security arrangements. The success of this cooperation dynamic has been allowing China to increase its presence within the region, a process that can be justified by a series of facts, such as: (i) security, especially in regards to border conflictual contexts like the one in Xinjiang and to potential religious extremist events; (ii) Central Asia's strategic location to the Belt and Road Initiative; (iii) Central Asian's high demands for investments; (iv) Central Asia's will to balance Russia's influence within the region; (v) China's energy demand.
As highlighted by Mehdi Fakheri, forty years of Chinese reforms made China the world's top exporter and the second global economy after the United States. Beijing adopted an aggressive realistic foreign policy to obtain the political weight equivalent to its economic presence in the international order. In this context, Ali Kaveh, Ghasem Torabi and Alireza Rezaei argue that as China is now the largest consumer of energy and the largest importer of oil in the world, Central Asia is one of the priorities of China's foreign policy, considering its energy resources and the possibility of meeting the needs of China's growing industries. Given the growing competition between regional and trans-regional actors for greater benefits in Central Asia, China is making a concerted effort to expand, given its industrial energy needs and Xinjiang security concerns. Influencing Central Asia is on the agenda; therefore, the Silk Road initiative, with its large volume of investment, is an important step towards achieving China's strategic goals in the international arena. Beyond security, economic, financial and industrial goals, however, the authors state that China has also political desires towards the world order that depend on its presence in Central Asia, as to counter the US unilateralism in the international system and to establish regional influence and hegemony by using the capacities of the Silk Road initiative.
Although the US is one of the main international players concerning China, there are other countries that, when it comes to Central Asia, represent possible threats or limits to Chinese interests in the region. Russia, as mentioned by Mehdi Fakheri, is surely one of these actors, but it is not alone. Dante Schulz and Jeremy Cohen suggest that Japan and the Republic of Korea have also been increasing their presence in Central Asia, representing alternatives to the Chinese enterprises. According to the authors, both South Korea and Japan are leading world economies with the capacity to support Central Asia's development, both are also close treaty allies of the United States sharing many of Washington's concerns about the evolving global geostrategic picture. This reality can be especially important given China's increasingly aggressive foreign policy in Central Asia, the growing unease among Central Asian publics over Chinese actions and intentions, and the shifts in Central Asia and the Greater Caspian region that may come with the U.S. pullout from Afghanistan. East Asian countries are accelerating their involvement in Central Asian affairs as they compete with one another to assert a role in the region and to address issues closer to home. China's BRI is certainly a prime leitmotif in the thinking in Central Asia, Washington, and other capitals' thinking about the region. However, in recent years both Japan and South Korea have boosted their presence in the region through cultural exchange programs, investments and other business engagement, high-level visits, and enhanced trade agreements.