The PhD program in Public Administration is an interdisciplinary program aimed at developing a deep and nuanced knowledge of public sector administration, governance and management of public assets, national and international policy-making, and functioning and transformation of societal institutions. Graduates of the program will be recognized as top experts in their fields. The program invites applicants from a wide range of backgrounds to conduct research from the perspective of the applicants' individual interests, such as economics, sociology, psychology, organizational studies, political science and other relevant fields. A master's degree is required for admission, while work experience in government, business and industry, or other institutions is desirable. Although the minimum entry requirements for the program are a CGPA of 3 and above (over 69%) and a minimum IELTS score of 5.5 or its equivalent, admission to the PhD program is highly competitive and is therefore only granted to candidates deemed most likely to complete and benefit from the program. The final decision is based on a comprehensive assessment of the applicant's overall qualifications, motivation, determination and commitment to the program.
Minimum Requirements:
Relevant Master's Degree
Min. CGPA of 69%
Min. IELTS Score of 5.5 (or equivalent)
Desirable: Relevant Work Experience
Application Deadline: 03.08.2023
The department's areas of expertise include;
State-building and comparative development;

Social modernization and New Institutional Economics;

Public administration and bureaucracy;

Organizational design and behavior;

Civil society and NGOs;

Local government;

Civil service reform;

Administrative law;

Human rights law;

Human resource management;

Public policy of Kazakhstan;

Social policy;

Healthcare delivery and reform;
Education and science policy;

Industrial policy;

Oil and gas policy; natural resource management;

Immigration studies;

Human geography and urban design;

Sustainable development and green economy;

Taxation and customs administration;

Public management;

Fiscal governance;

Contracting out and New Public Management;

Project management and evaluation;

Gender and women's leadership;

E-government and technology for sustainable development.
For full details on how to prepare your documents and a step-by-step guide to submitting your application, you can visit the website of the College of Social Sciences at KIMEP University.
Supervision
It is recommended that PhD applicants check the areas of expertise and the research interests of the potential PhD supervisors and get in touch with them for inquiries about possible collaboration opportunities. Some of the potential supervisors at KIMEP's Department of Public Administration include;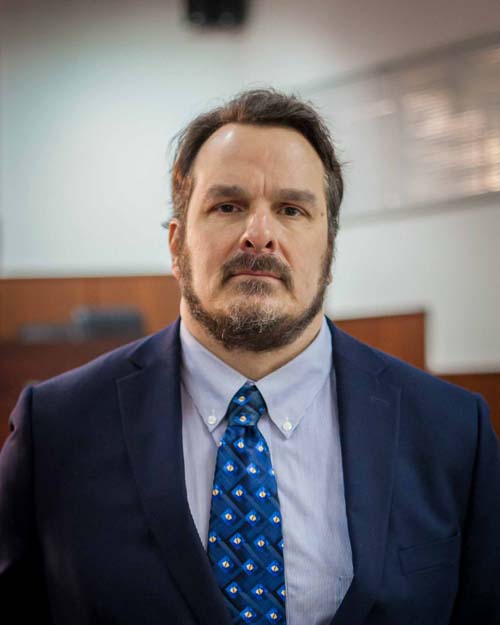 Dr. Kristopher White, PhD in Geography
Associate Professor, Department of Public Administration/College of Social Sciences
Dr. White is an economic geographer with a regional research focus on the human and economic geography of Central Asia and Kazakhstan. Of particular interest has been the Aral Sea crisis, nature-society interrelationships inherent in this crisis, and recent socio-economic developments in Kazakhstan's Northern Aral Sea region. Dr White has appeared in numerous documentary films dealing with the Aral Sea, and has been quoted in a number of Aral Sea-related popular press articles. Other research publications have investigated regional socio-economic development patterns in Central Asia, spatial population changes in post-independence Kazakhstan, barriers to international trade for Central Asia, conservation of snow leopards, and evidence of the snow leopard in urban and cultural landscapes in Kazakhstan.
Contact Information:
Email: This email address is being protected from spambots. You need JavaScript enabled to view it.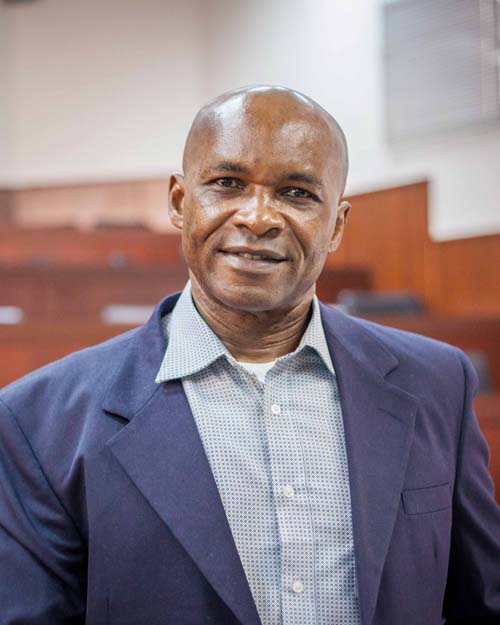 Dr. Francis Amagoh, PhD in Public Policy and Administration
Professor, Department of Public Administration/College of Social Sciences
Professor Amagoh is widely published in fields including public sector reforms, The health sector of Kazakhstan, e-governance and financial administration. He teaches disciplines in the fields of financial management and public administration, and has worked as a civil engineer with the Virginia Transportation Department, USA, and the North Carolina Transportation Department, USA, USA. His research interests include: The role of Information Technology in improving the efficiency of organizations, training in the workplace, increasing productivity in commercial and government organizations, methods of improving performance in the public sector.
Contact Information:
Email: This email address is being protected from spambots. You need JavaScript enabled to view it.
Dr. Saule Emrich-Bakenova, PhD in Public Policy
Associate Professor, Department of Public Administration/College of Social Sciences
In her research Dr. Saule Emrich-Bakenova explores the intersections of Public Policy, Administrative Law, and Social Justice. She has produced research publications for top-ranked academic publications including: "Governance: an International Journal of Policy, Administration, and Institutions," "Policy Studies Journal," "Politics and Policy, and the "Encyclopedia of Public Administration, Public Policy, and Governance." As a consultant she has conducted research for international organizations including the International Labour Organization, the United Nations High Commissioner for Refugees, and The United States Agency for International Development.
Contact Information:
Email: This email address is being protected from spambots. You need JavaScript enabled to view it.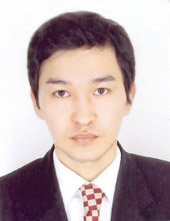 Dr. Aslan Tanekenov, PhD in Urban Studies
Assistant Professor, Department of Public Administration/College of Social Sciences
Aslan Tanekenov's research interests and expertise include social enterprise / entrepreneurship in Central Asia and NGOs management, social power / empowerment of socially vulnerable people, NGOs and social enterprise project evaluation, civic engagement and youth volunteering; civil society and international development, cross-sector partnership. He is the author of various articles related to social enterprise development, civil society and NGOs in general. Aslan Tanekenov has professional experience in civil society sector for about 10 years. He worked as part of the management group responsible for the Dialogue Initiative program which was US$5.4 million program designed to promote government-civil society dialogue and cooperation in key areas of reform in the Republic of Kazakhstan. It was funded by USAID (the United States Agency for International Development) and managed by the Washington DC-based organization Counterpart International.
Contact Information:
Tel.: +7 (727) 270 43 31, ext. 3165
Email: This email address is being protected from spambots. You need JavaScript enabled to view it.

All interested applicants are invited to get in touch with Dr. Gerald Pech, the Dean of the College of Social Sciences at KIMEP University, for an informal conversation ahead of submitting their application package;
Dr. Gerald Pech, PhD in Economics
Associate Professor, Department of Economics/College of Social Sciences
Dean, College of Social Sciences
Contact Information:
E-Mail: This email address is being protected from spambots. You need JavaScript enabled to view it.
Tel.: +7 (727) 270 43 49, ext. 3274
Personal website: http://www.geraldpech.net/
Office: 505 / Bld. Valikhanov