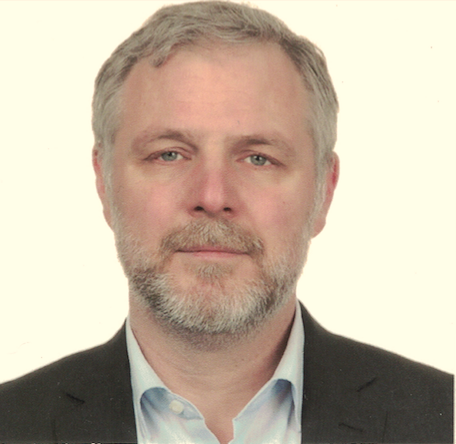 Bernt Berger is a Senior fellow and Head of Asia Programme at German Council on Foreign Relations (DGAP). He is also the founder of the Engagement Policy Centre. Dr. Berger has two decades of work and study experience in China and broader Asia, focusing on issues of foreign and security policy, political development, conflicts and regional security. He has been involved in developing concepts for Roadmaps on the Korean Peninsula, EU Foreign Policy and Myanmar's transformation.
Before joining DGAP, Dr. Berger worked at the Stockholm International Peace Research Institute (SIPRI) where he headed the Stockholm Office of the China and Global Security program as senior researcher. Prior to that he served as head of the Asia program at the Institute for Security and Development Policy (ISDP) in Stockholm and held research positions at the Stiftung Wissenschaft und Politik (SWP) in Berlin and at the Institute for Peace Research an Security Policy (IFSH) in Hamburg. His work experience in Asia includes positions as a guest researcher at the Shanghai Institutes for International Studies (SIIS) and a guest professorship at the School of Advanced International and Area Studies at the East China Normal University (ECNU).
He regularly publishes policy papers and articles and gives interviews to various media outlets. You can find them here.
Alexander Gabuev is a senior fellow and the chair of the Russia in the Asia-Pacific Program at the Carnegie Moscow Center. His research is focused on Russia's policy toward East and Southeast Asia, political and ideological trends in China, and China's relations with its neighbors—especially those in Central Asia.
Prior to joining Carnegie, Gabuev was a member of the editorial board of Kommersant publishing house and served as deputy editor in chief of Kommersant-Vlast, one of Russia's most influential newsweeklies. Gabuev started his career at Kommersant in 2007 working as a senior diplomatic reporter, as a member of then president Dmitry Medvedev's press corps, and as deputy foreign editor for Kommersant. His reporting covered Russia's relations with Asian powers and the connection between Russian business interests and foreign policy.
Gabuev has previously worked as a nonresident visiting research fellow at the European Council on Foreign Relations (ECFR) and taught courses on Chinese energy policy and political culture at Moscow State University.
Gabuev is a Munich Young Leader of Munich International Security Conference and a member of Council on Foreign and Defense Policy (Russia).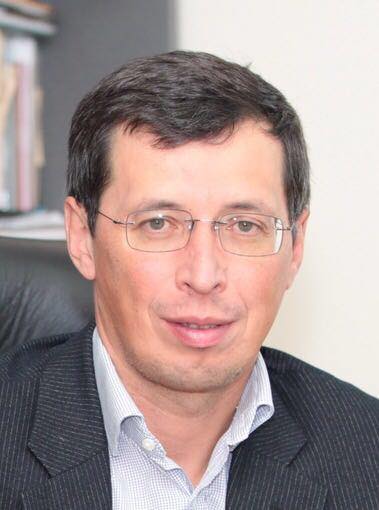 Oraz Jandosov is the Director of RAKURS Center for Economic Analysis and Principle Partner of RAKURS Consulting Ltd. He is also a Board Member of the National Chamber of Entrepreneurs of Kazakhstan and serves as Non-executive Director of several private and government-owned companies.
Mr. Jandosov served as Governor of the National Bank of Kazakhstan, Minister of Finance and Deputy Prime Minister of the Republic of Kazakhstan, as well as Advisor to the President. He oversaw macroeconomic stabilization, banking and fiscal sectors reforms, establishment of a mandatory private pension funds system, and establishment of the National Fund of the Republic of Kazakhstan. He holds a graduate degree in Economics from the Moscow State University.
Philippe Le Corre is a Senior Fellow with the Harvard Kennedy School's Mossavar-Rahmani Center for Business and Government and a Research Fellow with the Belfer Center for Science and International Affairs. He is also a Non-resident Senior Fellow with the Carnegie Endowment for International Peace, and a Senior Adviser to Sciences Po Executive Education in Paris. He specializes in China's foreign policy, Chinese FDI in Europe and Central Asia, public diplomacy and great power competition in Asia-Pacific.
From 2014 to 2017, Philippe Le Corre was a Fellow in the Foreign Policy Program at The Brookings Institution in Washington D.C. He was previously Special Assistant and Counsellor for international affairs to the French defense minister, and served as a Policy Adviser within the Ministry of defense's directorate for international relations and strategy. In the private sector, Mr. Le Corre worked as a partner with Publicis Consultants in Paris, Brussels and Shanghai, where he ran a team of advisers to the Shanghai World Expo 2010 Organizing Committee. He previously worked as a foreign correspondent in London (where he served as president of the Foreign Press Association and BBC commentator), and in Asia.
Le Corre's latest book, China's Offensive in Europe was published by Brookings Press in 2016. He also contributed a chapter to a book entitled Reinventing the Silk Road (Palgrave-MacMillan, 2018) and published several papers on China including China's rise: What about a transatlantic dialog? (Asia-Europe Journal, April 2017, co-authored with Jonathan Pollack) and China Abroad: The Long March to Europe (China Economic Quarterly, June 2016). He has published in The Wall Street Journal, The Financial Times, The South China Morning Post, The Straits Times, Politico, The National Interest, Le Monde, Le Figaro, Les Echos, Asia-Europe Journal, China Perspectives, Foreign Policy and Foreign Affairs. Le Corre received his MPhil from the National Institute for Oriental Languages and Civilizations in Paris and his MA in political science from the Sorbonne. He was also an International Affairs Fellow at Harvard and received a Harvard Sachs Scholarship in 2003-2004.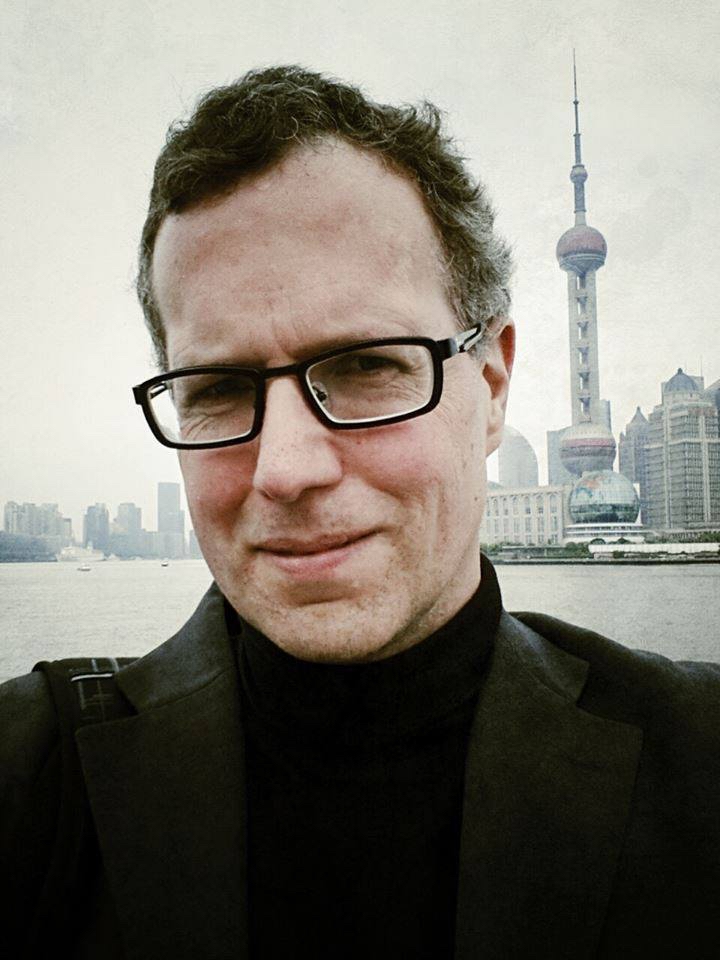 Marc Lanteigne is Senior Lecturer at the Centre for Defence and Strategic Studies (CDSS), Massey University, Auckland, New Zealand. Originally from Montréal, he has previously taught at Dalhousie University, Halifax, Canada, the University of St. Andrews, Scotland and Victoria University of Wellington, New Zealand. He has extensively written on issues related to China's regional and international relations, including a textbook on Chinese foreign policy (Chinese Foreign Policy: An Introduction, London and New York: Routledge, 2009), as well as economic security, free trade politics, and energy issues. His recent publications include: China's Arctic Diplomacy (I.B.Tauris, forthcoming in 2019, co-authored with Su Ping), Nordic-China Diplomacy (New York and London: Routledge, 2017, co-edited with Wrenn Yennie Lindgren and Bjørnar Sverdrup-Thygeson), 'Russia, China and Shanghai Cooperation Organization: Diverging Security Interests and the "Crimea Effect",' Russia's Turn to the East: Domestic Policymaking and Regional Cooperation (edited by Helge Blakkirsrud and Elana Wilson Rowe, Basingstoke, UK: Palgrave, 2017), and China's Evolving Approach to Peacekeeping (London and New York: Routledge, 2012; Paperback version, 2014, co-edited with Miwa Hirono). You can find more publications by Dr. Lanteigne here
Hu Biliang is the Dean of the Institute of Emerging Markets of Beijing Normal University and the Dean of the "Belt and Road" Institute. For his research achievements he was awarded "Second Prize for Outstanding Achievements in Research on Rural Economic and Social Development" and "Third Prize" by the State Council Rural Development Research Center in 1988 and 1989 respectively.
In 1989, he got the "Outstanding Paper for Commemorating the Tenth Anniversary of Rural Reform" award. Dr. Hu won the "Sun Yefang Economic Science Award" twice, in 1994 and 2006, and 4 times the "Outstanding Achievement Award of the Chinese Academy of Social Sciences". In 1997, he received the "3rd National Book Award nomination".
In 2008, together with Tan Chongtai, Wu Jinglian, Liu Zunyi, Cai Yong and Yao Yang won the "Second Zhang Peigang Award for Outstanding Achievement in Development Economics". Dr. Hu is one of the "Top Ten Most Welcomed Graduate Students" from Beijing Normal University, and "Outstanding Freshman Mentor" of Beijing Normal University in the 2013-2014 academic year. In 2013 he won "Excellent Teaching Award" of the EDP project of Tsinghua University's School of Economics and Management.
Dr. Hu's research area include: Development Economics, Emerging Markets, Urbanization, and Rural Development.